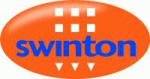 MANCHESTER, UNITED KINGDOM -- (Marketwire) -- 05/02/12 -- A survey commissioned by leading high street car insurance retailer Swinton, found that more than two thirds of young drivers own their vehicle outright - despite the impact of the recession and elevated unemployment levels.
Swinton surveyed 2,900 young drivers(i) aged between 17 and 25 and found that 78.61% owned their own car, with almost half (46.52%) of those polled saying that they saved up and paid for it themselves - leaving a fifth (21.39%) of those who do not own their own transport to share with their parents.
A small minority (10.96%) admitted to getting into debt to afford their dream drive, but when it comes to practicality, the girls rule the road. A staggering 45.06% of young women who took the survey chose the modest approach, saying they were not concerned about the make or model, opting for function all the way.
Regionally, young drivers in the South East had the easiest ride with a staggering 86.90% saying they owned their car outright, while youngsters in Wales can save their pennies; nearly half (43.40%) confessed that Mum and Dad had bought their car for them.
Steve Chelton, Claims Manager at Swinton, said: "It's a fact that young people enjoy their independence, and it's really refreshing to see that so many of them are still able to save towards a vehicle of their own, in spite of the recession."
About Swinton


--  With 553 branches nationwide Swinton is the UK's largest high street
    insurance retailer
--  Unlike many other companies in the financial services industry, Swinton
    is committed to keeping its branches open for business, and part of the
    community
--  Swinton provides a one-stop-shop for the insurance and related needs of
    its clients, offering home, car, caravan, business, holiday, motorbike
    and even classic car insurance
--  With a dedicated team of advisors on hand at every branch to search a
    panel of insurers to offer quality cover at competitive rates.


(i) Research completed by One Poll, October 2011