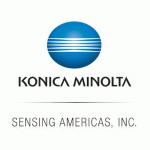 RAMSEY, N.J., May 21, 2012 /PRNewswire/ -- Konica Minolta Sensing Americas, Inc. (KMSA), the worldwide leader in the industrial measurement of color, light and shape, announces its participation as an exhibitor at SID Display Week, June 5th – 7th, 2012, at the Boston Convention & Exhibition Center in Boston, Massachusetts.
This year will be the Society for Information Display's 49th Display Week International Symposium & Exhibition.  The annual Display Week Exhibition is the premier showcase for introducing the technology of the display and display related markets, which are valued at over $100B annually.  North America represents the largest market in the world.
Konica Minolta Sensing will be showcasing their full line of display measurement instruments, including the highly accurate CA-2000 2D Color Analyzer and their flagship spectroradiometer, the CS-2000.  Other instruments featured will be the CS-200 Luminance and Color Meter, CA-310 Color Analyzer, CL-200A Illuminance Chroma Meter, CS-100A Luminance Chroma Meter and two all new instruments; the CL-500A Illuminance Spectrophotometer and the T-10A Illuminance Meter.
KMSA is a long standing leader in display measurement technology with equipment to fit any application and budget. They will be conducting live demonstrations on the show floor at booth #526 throughout the week at SID Display Week 2012.
Visit Konica Minolta Sensing at http://sensing.konicaminolta.us/  for more details or to request a quote.
Stay connected with Konica Minolta! Friend us on Facebook, Follow us on Twitter, and Watch us on YouTube.
About Konica Minolta Sensing Americas, Inc.
Konica Minolta Sensing Americas, Inc. (KMSA), a wholly owned subsidiary of Konica Minolta Holdings USA, Inc., is recognized as the international leader of industrial color, light and shape measurement. The company is responsible for product lines that continuously revolutionize how visual perception is measured by the world.
An industry pioneer as well as innovator, Konica Minolta Sensing developed and introduced the first portable color measurement units to the world. Presently, their catalog contains instruments such as portable colorimeters as well as portable and benchtop spectrophotometers for color measurement, spectroradiometers and lux meters for light/display measurement and 3D non-contact scanners for shape measurement.
Thousands of companies across the globe choose to depend on Konica Minolta Sensing equipment when color, light or 3D measurement is vital to the manufacturing process. Konica Minolta Sensing's products can be found in a wide array of industries including food, plastics, paints, coatings, automotive, aerospace and cosmetics.
Konica Minolta Sensing's Ramsey, New Jersey corporate headquarters is fully equipped with a state of the art service center, 3D scanning laboratory, tech support center, and a focused sales force dedicated to both the North American and South American regions.
When it comes to color, light and shape measurement – the world looks to Konica Minolta.
Kara Walker
Assistant Marketing Manager
Konica Minolta Sensing Americas
+1-201-818-3574
kwalker@se.konicaminolta.us
http://sensing.konicaminolta.us
SOURCE Konica Minolta Sensing Americas, Inc.