FRC Supports Catholic Lawsuits Against HHS-Required Abortifacient and Sterilization Health Insurance Coverage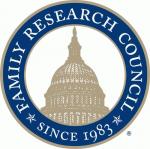 WASHINGTON, May 21, 2012 /PRNewswire-USNewswire/ -- Family Research Council (FRC) expressed its support today of the Archdiocese of New York, the Archdiocese of Washington, D.C., the University of Notre Dame and in total 43 Catholic dioceses and organizations nationwide as they launch lawsuits against the Obama administration for violating their constitutionally-guaranteed freedom of religion. The Catholic dioceses and businesses are suing the Obama administration over new regulations that would force health-care plans in the United States to cover sterilizations and abortion drugs.
FRC President Tony Perkins made the following comments:
"Catholic leaders, including Cardinals Timothy Dolan and Donald Wuerl, are fighting back to protect the religious liberties of all Americans. By suing the Obama administration, they are sending a message that the freedom of religion guaranteed in the U.S. Constitution is essential to our liberties and that they will fight to preserve it.  The Constitution guarantees more than simply freedom of worship.  It also protects the right to live out one's religious beliefs in accordance with their faith.
"Regardless of their views on abortion or contraception, Americans of all faiths oppose forcing religious organizations to pay for such services. The Obama administration, through its Department of Health and Human Services, would do just that by forcing religious organizations to cover abortifacients and contraceptives in their health-care plans.
"We stand with these Catholic organizations that have refused to give up their long held constitutional right to the free exercise of religion. Today we thank Cardinals Dolan and Wuerl for championing this most fundamental freedom in court," concluded Perkins.
Last February, more than 2,500 religious leaders from across the country signed a letter in opposition to the HHS mandate.
To view the letter, click here: http://downloads.frc.org/EF/EF12B47.pdf
SOURCE Family Research Council