Alto Adige Wines, Laura Maniec, MS and the Guild of Sommeliers Partner to Present Sommelier Master Classes on Wines of the Italian Alps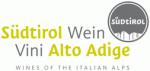 NEW YORK, NY -- (Marketwire) -- 05/22/12 -- The Alto Adige Wines US campaign is pleased to announce its partnership with the Guild of Sommeliers and Master Sommelier Laura Maniec to present a series of technical master classes in 2012. In an effort to provide sommeliers with in-depth education about the high-quality wines from this Northern Italian region, classes will be held in five major wine markets across the United States: New York, Boston, Chicago, Washington, DC, and Los Angeles.
Master classes will be led by Laura Maniec, MS, a Guild of Sommeliers board member and owner of Corkbuzz Wine Studio in New York. Ms. Maniec's wine expertise, teaching experience, and background in on-premise wine sales make her the ideal ambassador for the project. Says Ms. Maniec: "I'm excited to share my passion for the wines of Alto Adige with sommeliers across the country. I can't wait to showcase the wide variety of wines from the region (from the crisp whites like Pinot Bianco, to the indigenous reds like Schiava) and further educate our industry on the versatility of these wines with many different cuisines."
Hosted by the Guild of Sommeliers, a non-profit organization for professional sommeliers, classes will offer an in-depth look at the Alto Adige region and its wines from an on-premise wine sales perspective. Each event will feature a seminar and technical tasting of key varietals of Alto Adige.
Alto Adige, an autonomous region of Italy also known as Südtirol, is the country's northernmost wine-producing area. While the region's 13,100 planted vineyard acres only account for about 1% of the country's total production, Alto Adige leads Italy in wine meriting a DOC designation. Located between Austria and Switzerland in the Italian Alps, Alto Adige benefits from both brisk Alpine air and warm Mediterranean sun, producing high-quality wines of authentic varietal character. Known for its crisp whites, including Pinot Grigio, Gewürztraminer, and Pinot Bianco, the region also produces elegant reds from international varieties like Pinot Nero and indigenous varieties such as Lagrein and Schiava.
Classes will be open to Guild of Sommelier members, as well as other local sommeliers through the Guild of Sommeliers website (www.guildsomm.com). Class dates are as follows: June 18 (New York), June 26 (Chicago), July 24 (Boston), August 14 (Los Angeles), and September 11 (Washington, DC).
For more information on the wines of Alto Adige visit www.altoadigewinesusa.com.
ALTO ADIGE / SÜDTIROL WINE MARKETING BOARD
The Alto Adige Wine Board was formed in 1975 by a group of winemaking companies to promote and strengthen the image of the wines from Alto Adige. The promotion fund is administered by the Export Organization South Tyrol (EOS) of the Chamber of Commerce Bolzano together with the Consortium of Alto Adige Wines. The Alto Adige Wine Board is active in Italy, Germany, Austria, England, Benelux, Switzerland and in the United States.
ALTO ADIGE WINES PROVINUS US MARKETING CAMPAIGN
The objectives of the PROVINUS campaign, co-financed by the Italian State and the European Union, are to increase overall awareness of the DOC wines from Alto Adige, demonstrate their versatility with a wide range of foods, and showcase the diversity of wines produced in this unique winegrowing region.
Add to Digg Bookmark with del.icio.us Add to Newsvine