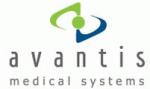 SUNNYVALE, CA -- (Marketwire) -- 05/22/12 -- Avantis Medical Systems, Inc., a technology leader in developing novel catheter-mounted digital imaging devices, today announced a new study confirming that use of the Third Eye® Retroscope® device during colonoscopy procedures significantly increases detection of adenomas (pre-cancerous polyps). The data were presented during the Digestive Disease Week® 2012 conference (DDW) taking place in San Diego from May 19-22.
The study, "Improved Adenoma Detection Rate during Colonoscopy with Use of a Retrograde-Viewing Auxiliary Imaging Device (Sa1602)," concluded that colonoscopes augmented by the Third Eye Retroscope device allowed detection of significantly more adenomas than the same colonoscopes used alone and that the benefit from "Third Eye colonoscopy" was even greater for above-average risk patients. The results of this randomized, controlled trial were reported in a poster presentation by Peter D. Siersema, MD, PhD, Director of the Department of Gastroenterology and Hepatology of the University Medical Center Utrecht, the Netherlands.
The authors performed post-hoc subset analyses of data from the previously-published Third Eye Retroscope Randomized Clinical Evaluation (TERRACE) study. While their overall results had shown detection of 23.2% additional adenomas with the retrograde-viewing device, they found that the reason for performing the colonoscopy procedure appeared to affect the degree to which use of the auxiliary device improved adenoma detection.
In patients who were returning for "surveillance" procedures because they previously had adenomas removed, Third Eye colonoscopy detected 35.7% additional adenomas that had been missed with the same colonoscope used alone. In patients undergoing "diagnostic" procedures because they had worrisome symptoms or an abnormal result on another screening test, use of the device allowed detection of 55.4% additional adenomas. Combining the results for the surveillance and diagnostic groups (i.e., the "non-screening" patients who are considered to have above-average risk of developing colorectal cancer) Third Eye colonoscopy detected 40.7% additional adenomas compared to standard colonoscopy.
Physicians are most concerned about missing large adenomas -- those measuring at least 1 cm in diameter -- because they are the ones that are most likely to transform into colorectal cancer. The study showed an 11.8% overall miss rate for large adenomas with standard colonoscopy, while no large adenomas were missed during Third Eye colonoscopy.
The authors also looked specifically at the impact on clinical management for the patients with above-average risk. In those patients, detection of adenomas during Third Eye colonoscopy that had been missed during standard colonoscopy resulted in 17.5% additional patients being found to have at least 1 adenoma and 27.3% additional patients being advised to return for surveillance in 3 years based on criteria listed in current guidelines.
"These results confirm that the Third Eye Retroscope is very useful for finding additional adenomas during colonoscopy, and the reduced miss rate for large adenomas is especially important," said Dr. Siersema. "By substantially enhancing the sensitivity of our examinations, use of the retrograde-viewing device will allow us to improve the clinical management of our patients. Especially for those who have increased risk for colorectal cancer, we can more accurately determine who should return for close surveillance and who can safely be examined at longer intervals."
Rick Randall, CEO of Avantis Medical Systems, added, "Regardless of their level of risk, patients who are informed about the Third Eye Retroscope device have expressed a great deal of interest in it. Patients who are undergoing surveillance are acutely aware of their increased risk for colorectal cancer and the possible consequences of missing large adenomas. In the light of this new evidence, we anticipate that surveillance patients will be highly motivated to have their physicians use the device during their next colonoscopy procedures."
About Digestive Disease Week (DDW)
DDW is the largest international gathering of physicians, researchers and academics in the fields of gastroenterology, hepatology, endoscopy and gastrointestinal surgery. Jointly sponsored by the American Association for the Study of Liver Diseases, the American Gastroenterological Association (AGA) Institute, the American Society for Gastrointestinal Endoscopy, and the Society for Surgery of the Alimentary Tract, DDW takes place May 19 - 22, 2012, at the San Diego Convention Center. The meeting showcases more than 5,000 abstracts and hundreds of lectures on the latest advances in GI research, medicine and technology. For more information, visit www.ddw.org.
About Colorectal Cancer and colonoscopy
Colorectal cancer is the second-leading cause of cancer-related deaths in the United States, and according to the American Cancer Society, about 150,000 people in the U.S. are diagnosed with colorectal cancer each year. Screening and surveillance allow colorectal cancers to be found earlier, when the disease is easier to cure,(1) and cancers can be prevented if adenomas are removed before they become malignant.(2) Colonoscopy is widely-recognized as the "gold standard" for examination of the colon, but there are limitations to the procedure, and numerous studies have shown adenoma miss rates of 21-24 percent.(3)
About the Third Eye Retroscope and Avantis Medical Systems, Inc.
Avantis Medical Systems, Inc. markets the Third Eye Retroscope, an FDA-cleared, disposable, catheter-based camera indicated for use with a standard colonoscope to provide an additional view of the colon for diagnostic purposes. It is inserted through the instrument channel of a standard colonoscope to provide the physician with a retrograde (backward) view of the lining of the colon simultaneously with the forward view of a standard colonoscope. This retrograde view allows physicians to see more of the colon and can reveal lesions that are hidden behind folds. Clinical evidence shows that two-thirds of adenomas missed during colonoscopy are located behind these folds in the wall of the colon, where they are often unseen in the forward view of the colonoscope, even during the most meticulous examinations.
The Third Eye Retroscope device is commercially available in the United States and reimbursed by Medicare.
For more information, visit www.AvantisMedical.com or www.ThirdEyeColonoscopy.com.
(1) American Cancer Society. What are the key statistics about colorectal cancer? http://www.cancer.org/Cancer/ColonandRectumCancer/DetailedGuide/colorectal-cancer-key-statistics
(2) Zauber AG, Winawer SJ, Waye JD, et al. Colonoscopic Polypectomy and Long-Term Prevention of Colorectal-Cancer Deaths. N Engl J Med 2012;366:687-96.
(3) http://avantis.thirdeyecolonoscopy.com/about-third-eye/
Image Available: http://www2.marketwire.com/mw/frame_mw?attachid=1990665