Icron Press Conference to showcase three new USB/KVM Extension products on June 14 at 9:30 am at booth N1676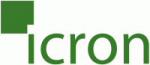 VANCOUVER, BRITISH COLUMBIA -- (Marketwire) -- 05/24/12 -- Icron Technologies Corporation, a leader in USB and KVM extension technology, will be demonstrating three new extension products at InfoComm 2012:


--  EL5200 KVM Extender - extends USB 2.0 alongside full uncompressed HD
    1920 x 1200 resolution video over a single Cat 5 cable without the need
    for software drivers.
--  USB Ranger® 2304 with SwitchableUSB™ over Network - extends USB 2.0
    over an in-building data network, with the flexibility to re-pair local
    and remote extenders dynamically.
--  USB Ranger® 3144 - the world's first USB 3.0 extender over fiber
    optics that is backward compatible with USB 2.0/1.1.


Media are invited to Icron's InfoComm 2012 Press Conference:
Date: Thursday, June 14, 2012
Time: 9:30 - 10:00 am
Location: Icron booth North Hall N1676 (view show floor plan here)
Highlights: Demonstrating new USB/KVM Extenders including world's first USB 3.0 extender system for corporate AV, medical, and digital signage applications.
RSVP: Susan Kirk, PR, susan.kirk@icron.com, 1-604-315-9959
Icron's InfoComm online media kit will be available at www.icron.com/infocomm12
About Icron Technologies Corporation
Icron Technologies is the leading developer and manufacturing of high performance USB and video extension solutions for commercial and industrial markets worldwide. Icron's patented extension technology extends PC Video and USB devices over many media types including Cat 5, Fiber, Wireless, DisplayPort, Coax, Powerline, and over a corporate LAN. Icron's extension products are deployed in a wide range of applications including digital home connectivity, industrial automation, medical imaging, aerospace, interactive whiteboards and digital signage, remote desktop extension, security and surveillance, enterprise computing, isolated USB, and point-of-sale markets, or anywhere a PC needs to be remotely located from a display or peripheral device. www.icron.com
About InfoComm
InfoComm 2012 will showcase more than 925 exhibitors with integrated display, projection, audio, conferencing, lighting and staging, digital signage and communications system solutions. www.infocommshow.org