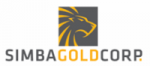 VANCOUVER, BRITISH COLUMBIA -- (Marketwire) -- 05/24/12 -- Simba Gold Corp. (TSX VENTURE: SGD)(FRANKFURT: S7G) ("Simba" or the "Company") is pleased to announce that a planned drill program consisting of up to 5,000 metres of diamond drilling is set to begin in early June at its Miyove Gold Project in Rwanda, Africa.
Simba completed a surface exploration program in early December, 2011. The program consisted of extensive soil and rock sampling, a ground magnetic survey, and detailed geological mapping. A total of 1173 soil samples and 455 rocks samples were collected and a total of 100 line kilometers of ground magnetics were completed. The entire property was mapped in detail.
The results of the surface program have provided sufficient information for designing a drill program. Initial drill holes will target known gold mineralization within the Masogwe and Baradega mineralized zones.
The drill program will be managed on site by SRK Exploration Services Ltd. ("SRK") of Cardiff, United Kingdom. Hall Core Drilling (Pty) Ltd of South Africa has been contracted to complete the drilling. SRK has arrived in Rwanda and traveled to the Miyove Project in preparation for the drill program. Two drill rigs are scheduled to be mobilized to the Miyove property by the end of May for start-up by early June.
"We look forward to initiating the drill program on our Miyove Gold Project," says Werner Ullmann, President & CEO of Simba. "We are very pleased to have SRK, a well-known provider of exploration services, overseeing the program, and combined with the excellent infrastructure on the property, we look forward to further testing the gold mineralization that has been outlined on the property."
About the Miyove Project
The Miyove Gold Project comprises 2,937 hectares and is located in the northern portion of Rwanda, approximately 65 kilometres from the capital city of Kigali. Infrastructure at the property includes excellent road access, water and commercial power access. The project consists of an exploration license issued by the Ministry of Forestry and Mines, in the Republic of Rwanda. The license (license 20/16/03/05) was originally issued August 10, 2006 and has been renewed until March 23, 2014.
The Miyove Gold Project is underlain by rocks of the Central African Mesoproterozoic aged Kibara Belt which extends in a north easterly direction from the eastern part of the Democratic Republic of Congo (DRC) through Rwanda, to the southern portion of Uganda. The Kibaran geology on the property consists of shale, siltstone, sandstone, and rare conglomerate units which have defined simple anticlinal and synclinal fold structures. Mineralization is associated with multiple NW-SE trending structures hosting gold-bearing quartz veins and stockworks. Associated wall rock alteration is comprised of kaolinization and iron oxidation.
The Miyove Project comprises three mineralized zones referred to as Karenda, Baradega and Masogwe, all of which lie along a northwest-southeast mineralized trend which extends for six kilometres. Three types of structurally controlled gold mineralization has been identified and includes, stringer-vein zones, silicified (quartz) and ferruginous shales, and less frequently, quartz veins with varying amounts of iron oxides and hydroxides (in the weathering crust). The host rocks are commonly shale, and to a lesser extent, sandstones. A forth type of gold mineralization has been identified on the property and includes alluvial and deluvial placers.
The gold deposit type being targeted on the Miyove Project is similar to the Twangiza Gold Mine (Banro Corporation) in South Kivu province, DRC which is also hosted in the Kibara belt. In the Twangiza deposit gold mineralization is hosted within mudstones, siltstones, greywackes and porphyries along the crest of a major anticlinal structure and limb-parallel structures. The Twangiza deposit contains Proven and Probable Oxide Mineral Reserves of 1.13 Moz of gold at 2.26 g/t. In addition the deposit contains a Measured and Indicated Oxide Resource of 1.3 Moz gold at 2.3 g/t and a Measured and Indicated Non-Oxide Resource of 4.3 Moz gold at 1.5 g/t (all reserve and resource numbers are 43-101 compliant and have been extracted from recent reports completed for Banro Corp. and are available at www.sedar.com).
To date in 2011, Simba has completed 2,300 metres of drilling on the property, focusing primarily on the Karenda zone. Highlights include:


--  Hole MY-11-02: 24.69 m averaging 0.61 g/t gold, including 7.54 m
    averaging 1.12 g/t gold
--  Hole MY-11-05: 5.58 m averaging 1.21 g/t gold, including 2.57 m
    averaging 2.15 g/t gold


Dr. A. Armitage, a Director and the Senior Technical Advisor of Simba, is the Qualified Person as defined by NI 43-101 for the Miyove Gold Project. Dr. Armitage has reviewed and approved the technical content of this news release.
Simba Gold Corp. ("Simba" or the "Company") also announced today that it has retained the services of Kor Communications Inc. ("Kor") to oversee its investor relations activities. In consideration of the services to be provided, Simba has engaged Kor with a monthly agreement and monthly fee of $6,000. Except for the investor relations services agreement, Kor does not have any interest, directly or indirectly, in Simba or its securities.
About Simba Gold Corp.
Simba Gold Corp. is an exploration company focused on the development of quality gold assets in Rwanda, Africa. Simba owns 26% of Rogi Mining Limited ("Rogi") and has an option to purchase up to 100% over five years. Rogi owns three properties in Rwanda, with the principal asset being the Miyove Gold Project which comprises 2,937 hectares over the largest historic gold-producing area in the country.
On behalf of the Board of Directors
Werner Ullman, President and CEO
Simba Gold Corp.
Cautionary Statement Regarding Forward-Looking Information
Some of the statements contained in this press release are forward-looking statements and information within the meaning of applicable securities laws. Forward-looking statements and information can be identified by the use of words such as "expects", "intends", "is expected", "potential", "suggests" or variations of such words or phrases, or statements that certain actions, events or results "may", "could", "should", "would", "might" or "will" be taken, occur or be achieved. Forward-looking statements and information are not historical facts and are subject to a number of risks and uncertainties beyond Simba's control. Actual results and developments are likely to differ, and may differ materially, from those expressed or implied by the forward-looking statements contained in this news release. Accordingly, readers should not place undue reliance on forward-looking statements. The Company undertakes no obligation to update publicly or otherwise revise any forward-looking statements, except as may be required by law.
Neither TSX Venture Exchange nor its Regulations Services Provider (as that term is defined in policies of the TSX Venture Exchange) accepts responsibility for the adequacy or accuracy of this release.