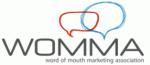 CHICAGO, IL -- (Marketwire) -- 05/24/12 -- The Word of Mouth Marketing Association (WOMMA) is proud to announce that the 2012 WOMMY Awards Competition is officially open. The WOMMYs give companies big and small the opportunity to compete against some the brightest and most influential brands in the world. Any marketer, brand or agency that has leveraged the word of mouth medium and implemented a great idea that has made a business impact is encouraged to submit.
"Brands and agencies are achieving incredible results through word of mouth marketing programs today," WOMMA President Suzanne Fanning said. "The WOMMY Awards not only recognize and reward those highly creative efforts, but also give us a chance to educate others on how to make a major impact on their business by connecting with their consumers via social media, experiential, and other channels."
The 2012 WOMMY Awards will be divided into eight categories. Those are categories are:
Introduction:

Best word of mouth communication program to introduce new products/services

Momentum:

Best word of mouth program to juice existing products/services

Social Media:

Best use of social media as a communication medium

Mobile Award:

Best use of mobile to generate word of mouth

Charitable Award:

Best use of integrated digital marketing focused on the use of digital media (e.g. social networking sites, viral video, blogs, mobile, etc.) as a tactic to advance a cause marketing initiative

Measurement Award:

Best strategic thinking to measure the impact/success of WOM

Engagement Award:

Best customer relationship program

People's Choice Award:

Best word of mouth marketing case study as voted on by your peers
The co-chairs for this year's WOMMY Awards are Mr Youth's Laura Levitan, chief evangelist, and David Yarus, marketing manager. Levitan and Yarus will be in charge of all administration and marketing efforts for the 2012 WOMMY Awards.
"With a deep passion for WOMMA and respect and admiration for the WOMMYs, we have the great honor of helping take these prestigious awards to the next level," shared WOMMY Co-Chairs Levitan and Yarus, both of governing member Mr Youth.
Submissions for the 2012 WOMMY Awards Competition are due no later than Sept. 16 at 12:00 A.M. CDT. All entrants will be notified by Oct. 11 of their entry status. Brands and agencies who submit before Aug. 10 will receive significant discounts on their entries. Information on WOMMY entry fees can be found here.
Resources:
About WOMMA
WOMMA, www.WOMMA.org, is the leading trade association in the marketing and advertising industries that focuses on word of mouth, consumer-generated and social media platforms -- or marketing techniques that include buzz, viral, community, and influencer marketing, as well as brand blogging. The organization is committed to developing and maintaining appropriate ethical standards for marketers and advertisers engaging in such marketing practices, identifying meaningful measurement standards for such marketing practices, and defining "best practices" for the industry.
Founded in 2004, WOMMA members include marketers and brands that use word of mouth marketing to reinforce their core customers and to reach out to new consumers, agencies that deliver word of mouth services and technologies, researchers that track the word of mouth experience and offline and online practitioners.
About the WOMMY Awards
The WOMMY Awards celebrate word of mouth marketing in its broadest sense. Since 2006, WOMMA has acknowledged people, agencies and brands behind the most remarkable word of mouth marketing campaigns. The awards give all marketers, both large and small, the platform they deserve to be recognized for their unbelievable work throughout the year.
According to eMarketer, "US marketers will spend $7.72 billion to advertise on social networking sites this year." In conjunction with the rapid changes Facebook and other social sites are implementing, this statistic is driving unprecedented interest in all forms of online and offline word of mouth marketing.
Word of mouth marketing isn't about creating word of mouth -- it is about learning how to make WOM work within a marketing objective (price, product, place, promotion, people). Brand and agency marketers are encouraged to enter their best work demonstrating product or service innovation, customer engagement, or research. These awards are designed to attract and celebrate the very best examples of word of mouth marketing.
Add to Digg Bookmark with del.icio.us Add to Newsvine