Rio Salado College's Sustainable Food Systems Courses Increase Awareness of Real Food Movement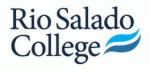 TEMPE, AZ -- (Marketwire) -- 05/27/12 -- Rio Salado College's Sustainable Food Systems certificate and degree programs provide students with an understanding of the concepts behind the real food movement. Even students with no culinary background can benefit from learning about the nation's current food model and alternative methods for producing, purchasing and bringing meals to the table.
The sustainable food systems programs are offered in a hybrid format. Online courses like FON143 Food and Culture explore the historical, religious and socio-cultural influences on the development of local cuisine and eating customs. In-person instruction is required for courses like AGS182 Gardening Practices and Techniques or CUL113 Commercial Baking Techniques which incorporate hands-on experience in the Garden at Rio and Café at Rio live learning labs.
Michael Hodgins, sustainable food systems director and advocate for the real food movement, said he believes it's important to encourage future chefs to create their menu with local in-season ingredients.
"We need to adjust how we approach our menu," Hodgins said. "I used to think a good chef was one who could get anything in any season, but that's just silly."
"As soon as produce is picked, it begins to deteriorate," Hodgins said. "It makes much more sense to create a menu based on what's in-season and locally available. Not only will the dishes have more flavor and nutritional value, but it also supports the local economy."
Find more information on the sustainable food systems certificate and degree programs on the Rio Salado College website.
About Rio
Rio Salado College is one of ten Maricopa Community Colleges and the largest online public community college in the nation, serving nearly 70,000 students annually with more than 43,000 online. Founded in 1978, Rio Salado offers degree and certificate programs and general education courses. The college also provides support for dual enrollment, military and incarcerated students. It is the largest provider of adult basic education in Arizona and served more than 9,500 students last year.
Add to Digg Bookmark with del.icio.us Add to Newsvine