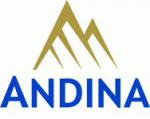 TORONTO, ONTARIO -- (Marketwire) -- 05/29/12 -- ANDINA Minerals Inc. (TSX VENTURE: ADM) ("Andina" or the "Company") wishes to update the market on progress made during the first quarter of 2012 on the Company's Volcan project.
"Our environmental permitting and engineering teams have made significant progress advancing their respective studies in 2012," said George Bee, President and CEO. "Our metallurgical work program in support of a feasibility study is complete and final reports are currently being drafted. Preliminary indications suggest that grade recovery curves will be similar to that reported in the 2011 prefeasibility study. The Environmental Impact Assessment ("EIA") is substantially complete and we expect to submit it to the authorities in the second quarter of 2012 after we conclude discussions with both government agencies and local communities. The feasibility study could be delayed as late as the first quarter of 2013, while the Company continues to optimize all aspects of the study, including sourcing of people, products and material which is taking longer than anticipated."
Volcan Project Update:


--  In January 2012, the Company reviewed and finalized a detailed project
    description of the Volcan Gold Project ("Volcan") for its EIA and
    construction permit application, for the initial development plan.

    --  Extensive metallurgical engineering studies to support a feasibility
        study for Volcan are now largely complete. These studies were aimed
        at optimizing reagent consumption and providing an acceptable level
        of detailed information for any independent engineer reviews.

    --  Management has included a Sulphidation, Acidification, Recycling,
        and Thickening circuit into the Volcan project description to reduce
        operating costs and eliminate risk.

    --  The project description now includes a combined mill-heap leach
        production rate of 60,000 tonnes of ore processed per day using the
        same or similar crushing equipment as identified in the
        prefeasibility study where total throughput was set at 55,000 tonnes
        per day.

    --  Additionally, new processes to mitigate environmental risks
        associated with tailings have been added to the project description.
        These measures have been included to give comfort to stakeholders
        that Andina is proposing all reasonable measures, above and beyond
        those presented in the prefeasibility study, to save water, protect
        the environment and eliminate risk associated with the project.

--  During the first quarter of 2012, the Company successfully completed a
    study linking idiosyncrasies in the Volcan geology and mineralogy to the
    metallurgical results that have been seen in the metallurgical test work
    conducted over the past three years.

    --  The study has significantly advanced our knowledge of the Dorado ore
        bodies that form the Volcan project. The protocols developed are
        applicable to the wider geologic setting and give management
        confidence that Andina can manage a gold deposit in the area with
        minimal operational risk.

    --  The Company has now developed a block-model that clearly identifies
        low pH material, thought to be associated with exotic sulphate
        salts, therefore further de-risking the planned selective mining and
        processing practices to be employed at Volcan.

    --  Having now identified a limited horizon of low pH material at
        Volcan, the Company believes it can improve heap leach performance
        by now directing this material to either waste or the proposed mill
        where it can be effectively processed. The Company anticipates
        improvements in reagent consumption having developed a protocol to
        manage low pH material related to sulphate salts.

--  The 2011/2012 Development Program Field Season was successfully
    completed in April 2012.

    --  The Company's objective was to gather the remaining essential data
        for the feasibility study. Information includes: detailed
        investigation and additional drilling to establish pit-slope angles,
        condemnation drilling under key project facilities, water well drill
        and pump test investigations to support the site hydro-geochemical
        and hydrological models, geotechnical and site foundation
        investigations.

--  Feasibility Study Status:

    --  We are currently evaluating the final results of the metallurgical
        program to confirm the optimal plant flowsheet and to finalize
        projected recoveries and reagent consumptions.

    --  The geotechnical investigation has been completed on site for all
        the proposed site facilities.

    --  Geotechnical drilling in the mine area to finalize the pit slopes is
        complete.

    --  The general site layout has been finalized.

    --  Preliminary engineering has been completed and general arrangements
        have been prepared along with the associated material takeoffs for
        the process plant.

    --  Requests for quotations have been issued for all major equipment and
        quotations are in hand for approximately half of the items.

    --  Contractor bid packages are being sent out to obtain preliminary
        prices for site construction.

    --  Preliminary designs for the site infrastructure have been prepared
        and bid prices are being solicited for construction of these
        facilities as part of the general contractor bid packages.

    --  The first draft of Volcan's feasibility study is nearing completion
        and is expected for initial internal review around mid-year. It is
        anticipated that there will be several scope differences between the
        draft feasibility study and the prefeasibility study which was
        published in February 2011. The concept and scale of mineral
        processing is expected to be largely the same, employing a spilt
        leach and milling scenario, however, the intention is to increase
        the use of the equipment outlined in the prefeasibility study, with
        the anticipated result of higher throughput in the mill. The Company
        intends to take a more environmentally robust approach to tailings
        management and intends to move from thickened tailings envisioned in
        the prefeasibility study to dry stack tailings and to add a cyanide
        destruction circuit. These changes would likely be favorable for
        capital costs by reducing the need for tailings impoundment
        construction but will be offset due to the need for filtering
        equipment. The feasibility study is expected to include SART to
        control copper values in heap leach solutions, which if left
        unchecked would negatively impact cyanide consumption and therefore
        operating cost. The differences outlined above and inflation since
        publication of the prefeasibility study are anticipated to result in
        several changes to the economic metrics published in the
        prefeasibility study and as a consequence prior estimates should not
        be relied upon and should only be considered in the light of noted
        changes.

    --  Based on the anticipated changes to the Volcan project description
        in comparison to the prefeasibility study and the current bearish
        climate for mining investment, the Company will use the coming
        months, while environmental permitting is advanced through the
        evaluation process, to refine and optimize the first draft of the
        feasibility study, including sourcing of people, products and
        material, which is taking longer than anticipated. The feasibility
        study could be delayed as late as the first quarter of 2013.

--  The Company intends to delay its submittal of the EIA for Volcan until
    the end of the second quarter of 2012 in order to provide the Company
    additional opportunities to meet with governmental officials and
    communities prior to submittal.

--  On January 1, 2012, Mr. Robert (Bob) Rose assumed the role of Chief
    Operating Officer for Andina. Bob is a senior mine development
    professional who reinforces Andina's internal team and will provide
    leadership in the preparation of the economic studies and development of
    Volcan. It should be noted that Bob was the Project Manager for the
    Volcan Project in his former position with Kappes Cassidy & Associates
    and the transition has been seamless.

--  In February 2012, Dr. Annick Chouinard assumed the role of Vice
    President of Exploration for Andina. Annick is a senior geologist having
    extensive experience with epithermal sulphidation deposits. Annick
    augments our existing geological team and, with the completion of
    Volcan's feasibility study, will provide exploration leadership on
    Andina's under-explored land holdings.

--  As at March 31, 2012 the Company had working capital of $9.8 million and
    cash-on-hand of $14.3 million.

--  First quarter net loss was $0.4 million, or $0,003 per share.


Dr. Annick Chouinard, Vice President of Exploration of Andina and a qualified person for the purposes of National Instrument 43-101 of the Canadian Securities Regulators, has reviewed the scientific and technical information contained in this press release.
About Andina Minerals Inc.
Andina's primary focus is mining exploration and development in Chile. The Company's flagship development project is the 100%-owned Volcan Gold Project, strategically located in the prolific Maricunga Gold Belt.
In February 2011, Andina announced the results of a positive pre-feasibility study for the Dorado deposits of Volcan. Initial Proven and Probable Mineral Reserves are 6.6 million ounces of gold at an average grade of 0.73 g/t contained in 283 million tonnes of ore. In addition, there remains 2.4 million ounces of Measured and Indicated gold resources at an average grade of 0.68 g/t contained in 110 million tonnes of ore plus 1.5 million ounces of gold in the Inferred category contained in 73 million tonnes of ore at an average grade of 0.65 g/t Au.
Andina is progressing with EIA submission in the second quarter of 2012 and finalization of a feasibility study for Volcan.
In addition to Andina's extensive underexplored land position surrounding Volcan, the Company holds two other mineral properties located within Chile's primary mining regions.
Forward-Looking information
This press release contains forward-looking information within the meaning of applicable Canadian securities laws and regulations. Such information is based on the current expectations and beliefs of Andina's management and is subject to a number of risks and uncertainties that may cause the actual results to differ materially from those described above. Forward-looking information in this press release includes, but is not limited to, statements with respect to the completion of the feasibility study and EIA with respect to the Volcan Gold project, permitting timelines, government regulation of exploration and mining operations and environmental risks, and timing and results of future resource estimates or future economic studies. Often, but not always, forward-looking information can be identified by the use of words such as "plans", "planning", "planned", "expects", "looking forward", "does not expect", "continues", "scheduled", "estimates", "forecasts", "intends", "potential", "anticipate", "does not anticipate", or "belief, or describes a "goal", or variations of such words and phrases or state that certain actions, events or results "may", "could", "would", "might" or "will" be taken, occur or be achieved.
The forward-looking information contained in this press release is based on a number of material factors and assumptions, including, but not limited to, that estimates and studies are accurate, that Andina's mining operations continue in the ordinary course and as expected, that contracted parties provide goods and/or services on the agreed time frames, that the equipment necessary for exploration and development work is available as scheduled, availability of water for milling and mining, that no labour shortages or delays are incurred, that plant and equipment function as specified, Andina's ability to obtain adequate financing when and as needed, the continued favourable market for gold at prices at or above estimated levels, that no unusual geological or technical problems occur, that no unusual or unexpected events have a material adverse effect on Andina's operations or financial condition, and such other assumptions and factors as set out herein.
Forward-looking information involves known and unknown risks, future events, conditions, uncertainties and other factors which may cause the actual results, performance or achievements to be materially different from any future results, projection, forecast, performance or achievements expressed or implied by the forward-looking information. Such factors include, among others, the interpretation and actual results of current exploration activities; changes in project parameters as plans continue to be refined; future prices of gold; possible variations in grade or recovery rates; failure of equipment or processes to operate as anticipated; the failure of contracted parties to perform; labour disputes and other risks of the mining industry; delays in obtaining governmental approvals or financing or in the completion of exploration, as well as those factors disclosed in the company's publicly filed documents. Although Andina has attempted to identify important factors that could cause actual actions, events or results to differ materially from those described in forward-looking information, there may be other factors that cause actions, events or results not to be as anticipated, estimated or intended. There can be no assurance that forward-looking information will prove to be accurate, as actual results and future events could differ materially from those anticipated in such statements. Accordingly, readers should not place undue reliance on forward-looking information. Andina does not undertake any obligation to update or revise publicly any forward-looking information whether as a result of new information, future events or otherwise, unless required to do so by applicable laws.
Neither TSX Venture Exchange nor its Regulation Services Provider (as that term is defined in the policies of the TSX Venture Exchange) accepts responsibility for the adequacy or accuracy of this release.