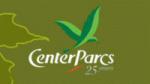 LONDON, UNITED KINGDOM -- (Marketwire) -- 05/29/12 -- Center Parcs is set to make even bigger waves this year as a new, unique family water ride takes shape at Elveden Forest. This will be the first of its kind to be created anywhere in the world, costing approximately GBP 4m to build.
A sneak preview of this exciting ride will be revealed at Behemoth Ride Crop (http://www.centerparcs.co.uk/newsplash) on Wednesday 30th May. Further details, visuals and tasters will be announced on Tuesday 3rd July to mark Center Parcs' official 25th birthday. Watch this space...
The water ride, which is due to open in late November 2012, is part of a longer term investment programme in the swimming pools across all four Center Parcs UK villages.
For more information coming soon, visit www.centerparcs.co.uk/newsplash or www.facebook.com/CenterparcsUK or #newsplash.
As the leader in the UK short break holiday market, Center Parcs occupies a unique position after 25 years of operation in Britain, enjoying enviable annual occupancy rates in excess of 96%. In that time, the name Center Parcs has become synonymous with the provision of an exceptional short break experience in a forest location. The Center Parcs concept is to provide a range of exceptional leisure facilities, set amidst the surrounding forest environment, which is both protected and enhanced. This concept originated in Holland in 1967 and Center Parcs is now a separate entity in the UK, owned by The Blackstone Group.
Center Parcs offers its guests short break stays over the weekend (Friday to Monday) or midweek breaks (Monday to Friday), 365 days a year. There are currently four Center Parcs Villages in the UK; Sherwood Forest in Nottinghamshire, Elveden Forest in Suffolk, Longleat Forest in Wiltshire and Whinfell Forest in Cumbria, each with its facilities discreetly hidden in approximately 400 acres of natural woodland.