Memories Flamenco Beach Resort Awarded Prestigious 2012 Certificate of Excellence Award by TripAdvisor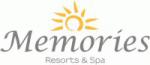 TORONTO, ONTARIO -- (Marketwire) -- 06/01/12 -- Editors Note: There are two photos associated with this press release.
TripAdvisor, the world's largest travel site and a highly trusted source for travel reviews, recently awarded the Memories Flamenco Beach Resort the prestigious 2012 Certificate of Excellence Award. The accolade honours hospitality excellence and is only bestowed upon establishments that consistently achieve outstanding TripAdvisor reviews. Only 10% of all accommodations listed on TripAdvisor receive this prestigious award and to qualify, accommodations must maintain an overall rating of 4 or higher out of 5 along with additional criteria, which include the volume of reviews received within the last 12 months.
Memories Flamenco Beach Resort is one of five Memories Beach Resorts offered in Cuba. Launched by Blue Diamond Hotels and Resorts, a division of the Sunwing Travel Group, in early 2012, Memories Flamenco has consistently received a 4 out of 5 TripAdvisor rating by travellers. This remarkable 5 star, all-suites resort is located in Cayo Coco, Cuba and offers all inclusive luxury for families, couples, and singles alike. Describing the Memories Beach Resorts brand, President and CEO of the Sunwing Travel Group, Stephen Hunter stated, "we've listened to what our customers tell us makes their perfect, memorable vacation, and wrapped it all up under this new brand."
When learning of the award, Javier Rufino Dominguez, General Manager of Memories Flamenco, was very pleased and expressed his appreciation of the Memories Flamenco team. "Our entire staff has worked very hard to make this hotel an ideal vacation spot for travellers to Cuba since its opening. Their great service, attention to detail, and friendliness is what guests enjoy the most, and it is because of them that we have received this wonderful recognition."
Sunwing Vacations is currently offering a special promotion for Memories Flamenco, along with other Memories Resorts, so that travellers can take advantage of great savings on summer vacation packages. All vacation packages to Cuba include flights aboard the "High Frills" Sunwing Airlines, where passengers are treated to the award winning Champagne Service, which includes a bon-voyage glass of champagne, hot towel service, a choice of hot meals at lunch and dinner served with choice of wine, and complimentary in-flight entertainment, including first run movies. For just $40 more per flight segment, travellers can upgrade to Sunwing's Elite Plus service, which features advance seat selection, separate check-in at a majority of airports, advance boarding, 30 kg baggage allowance, and extra legroom seats.
To view the photos associated with this press release, please visit the following links:
http://www.marketwire.com/library/20120601-FlamencoResort800.jpg
http://www.marketwire.com/library/20120601-Flamencoroom800.jpg