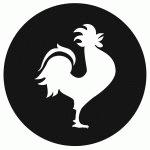 CALGARY, ALBERTA -- (Marketwire) -- 06/01/12 -- Big Rock Brewery Inc. (TSX: BR) is pleased to announce the official release of Scottish Style Heavy Ale as part of our Ed McNally's Signature Series. Scottish Style was first introduced in October 2011 as part of our Brewmaster's Edition available only for a limited time. This delicious brew created such a demand in the marketplace that we couldn't keep it on the shelves.
Scottish Heavy is a complex beast of a beer. At 7% alcohol content, it's full body and beautiful malt flavour warms the palette offering hints of peat, toffee and caramel. Aged on oak, you will notice the subtle flavour of vanilla as well as its light oak aroma. Scottish Heavy is a strong and full bodied Ale fit for hearty drinkers.
In May, Scottish Style Heavy won the Gold for the Best Domestic Ale at Beerfest. "What a thrill, I feel like a proud father," says Brewmaster Paul Gautreau. "Scottish Heavy is my personal favourite so it's exciting to see it recognized by others that appreciate its complexity and balance. I can never get my nose out of my glass when I take in the subtle aromas of oak and peat and I often whisper, 'THAT is good beer', as I set my glass down after I've enjoyed a deep long drink. What a great feeling of satisfaction" says Paul.
If you want to know exactly where you can pick up a six pack of Scottish Style Heavy, or have a pint, you can start your search by putting on your beer goggles and heading to our website's beer finder feature at www.bigrockbeer.com.
About Big Rock Brewery Inc. - Big Rock Brewery - headquartered in Calgary, Alberta - produces premium, all-natural craft beers. As Canada's leading craft brewer, Big Rock boasts a family of twelve exceptional ales and lagers, Rock Creek dry cider, as well as an ongoing selection of seasonal beers to be released through the Brewmaster's Edition. Big Rock products are sold in nine provinces and three territories in Canada, and are also available in Korea. For more information on Big Rock Brewery and Scottish Style Heavy Ale, please visit www.bigrockbeer.com.
Note to Photo Editors: Photography is available at upon request.