Marketwire's New Web-Based Social Communications Platform Combines Content Distribution With Social Monitoring and Research Technology to Help Organizations Succeed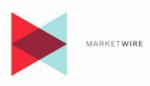 TORONTO -- (Marketwire) -- 06/04/12 -- Announcing Marketwire Resonate for Small Business, a new social communications platform designed for PR, marketing and communications professionals. With integrated creation and collaboration tools, real-time social media and SEO intelligence, national distribution and on-demand measurement, Marketwire Resonate for Small Business offers communicators more control and value for their content distribution investment.
With Marketwire Resonate for Small Business's industry-leading SEO tools, communicators have an unprecedented ability to perform keyword research and monitor social media conversations in real time as they create their content, helping to increase the search-engine discoverability of their words and multimedia on the fly. By tapping directly into conversations taking place on Twitter, Facebook, blogs and across the social sphere, communicators can apply real insight and modify their content.
Marketwire Resonate: How it works
Working from one, integrated web-based platform, Marketwire Resonate for Small Business gives communicators the ability to:
Create content (text and multimedia) with powerfully simple online tools;
Collaborate with colleagues and partners in real time, and rely on version control to keep track of changes;
Optimize content for search using robust, intuitive SEO tools that integrate social media and search analytics;
Ensure quality and manage language translations with editorial support;
Distribute content to traditional media outlets worldwide and across the social web; and
Measure the resonance of their content and campaigns, online and off, and across social networks.
Social Intelligence: The next generation of 'wire'
By integrating social media monitoring and analytics with traditional press release distribution, Marketwire has created a unique next-generation wire solution. Marketing and PR communicators are no longer reliant on a one-way push of information to anonymous audiences. Marketwire Resonate lets them create, publish and measure their content armed with market intelligence that effectively starts and contributes to conversations about their companies, products and brands in traditional and social media.
Marketwire Resonate is built upon the company's global distribution platform that reaches media, online and off, around the world. What sets it apart is its use of social media monitoring and analytics intelligence, powered by industry-leading Sysomos technology.
Communicators can tap into social media trends and popularity graphs to see the words and phrases people are using on Facebook, on Twitter and other social sites in relation to a particular topic. Demographic information, sorted by age, gender and region, provides insight into who's talking about specific topics. Communicators can test the sentiment and tone of their content as they create it, flagging language that may be construed as negative.
Currently available exclusively to US-based small businesses, Marketwire Resonate rolls out to the general business market later this year.
Quotes
Michael Nowlan, President and CEO:
"The 'wire' has always been a very powerful communications tool, and in the last few years it's evolved into a digital platform that's plugged into newsrooms and social networks with the means to reach everyone, from journalists and bloggers to analysts and consumers. Up until now it's been difficult to build real-time social media insight from the conversations taking place among those stakeholders into news releases sent over the wire. Marketwire Resonate pulls social intelligence directly into the process of creating and distributing news releases and other content. It lets our clients create that content while listening to conversations on Twitter, Facebook and other online networks so they can better align their messages with their target audiences, and get a real feel for how they make an impact."
Tim Lambertus, Senior Vice President, Marketing and Product Strategy
"Marketwire Resonate gives our clients total control over their communications, from the research and creation stages of their content through to social monitoring and measurement. With Marketwire Resonate, we've put the collective expertise of a digital marketer, PR professional, SEO guru and community manager at our clients' fingertips with a powerfully simple platform."
For more information and to request a demo, visit www.marketwire.com/resonate.
About Marketwire
Every day, Marketwire plays a critical role in shaping the conversations that happen in newsrooms, corporate boardrooms and social networks around the world, helping communicators move markets, change public opinion and affect consumer behavior.
Marketwire is a social communications company that provides everyone, from start-ups to Fortune 500 enterprises, with powerfully simple solutions: global press release distribution, industry-leading social media monitoring and analytics, and a fully integrated marketing communications platform for content creation, optimization, distribution and measurement.
Marketwire is majority-owned by OMERS Private Equity (www.omerspe.com), which manages the private equity activities of OMERS Administration Corporation and today has $6.4 billion of investments under management. OMERS Private Equity is headquartered in Toronto, Canada, with offices in New York and London.
Image Available: http://www2.marketwire.com/mw/frame_mw?attachid=2002852
Image Available: http://www2.marketwire.com/mw/frame_mw?attachid=2002860
Image Available: http://www2.marketwire.com/mw/frame_mw?attachid=2002863
Embedded Video Available: http://www2.marketwire.com/mw/frame_mw?attachid=2002866

Add to Digg Bookmark with del.icio.us Add to Newsvine