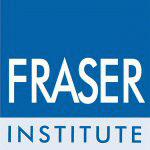 VANCOUVER, BRITISH COLUMBIA -- (Marketwire) -- 06/11/12 -- Monday, June 11 is Tax Freedom Day, the day Canadians have finally earned enough money to pay all the taxes they owe to all levels of government for the year, according to the Fraser Institute's annual calculations.
Tax Freedom Day arrives one day later than in 2011, when it fell on June 10.
"This underscores a worrying trend across the country of governments increasing taxes," said Charles Lammam, Fraser Institute associate director of tax and budget policy and co-author of Canadians Celebrate Tax Freedom Day on June 11, 2012.
Despite tax increases, the report notes that Tax Freedom Day would have come 12 days later this year if, instead of running deficits, governments covered their current spending with even greater tax increases.
"We need to remember that the budget deficits incurred by Ottawa and the provinces must one day be paid for by taxes and could mean a later Tax Freedom Day in the future."
Tax Freedom Day is an easy-to-understand measure of the total tax burden imposed on Canadian families by federal, provincial, and local governments. If Canadians were required to pay all taxes up front, they would have to give governments each and every dollar they earned prior to Tax Freedom Day.
To celebrate Tax Freedom Day and bring attention to the array of taxes Canadians pay, the Fraser Institute produced a satirical R&B song and music video (watch it on YouTube or at www.fraserinstitute.org). Canadians can also calculate their personal Tax Freedom Day using the Fraser Institute's Personal Tax Freedom Day Calculator.
A later Tax Freedom Day
The federal government and several provinces increased taxes in 2012, which contributed to the later Tax Freedom Day. For example, the federal government increased Employment Insurance (EI) premiums; Quebec increased its provincial sales tax, health tax, and gas and mining taxes; British Columbia raised its health tax; New Brunswick increased its financial corporation capital tax and property transfer tax; Manitoba raised tobacco taxes, gas taxes, and its financial corporate capital tax, in addition to expanding the list of items covered by its provincial sales tax; and Ontario introduced a new tax bracket for high-income earners and canceled a scheduled decrease in the general corporate tax rate.
Tax Freedom Day also arrives later in 2012 because Canada's economy is improving. When the economy recovers from a recession and incomes increase, a family's tax burden also tends to increase because of Canada's progressive tax system, which imposes higher taxes as Canadians earn more money. Household consumption also rises, which results in an increase in the amount of sales and other consumption taxes families pay.
Total tax bill
In 2012, the average Canadian family (with two or more individuals) will earn $94,259 and pay a total of $41,627 in taxes, for a total tax bill amounting to 44.2 per cent of income.
In calculating the average Canadian family's income, the report considers not just wages and salaries, but also interest, dividends, private and government pension payments, old age pension payments, and other transfers from governments.
Of the many taxes Canadian families pay, the largest increase in 2012 comes in the form of social security, pension, medical, and hospital taxes-up $507 for the average Canadian family. Other notable increases: sales taxes ($297), income taxes ($283), and property taxes ($142).
"Many Canadians would be surprised to find out just how much tax they pay to various levels of government. In addition to more obvious taxes like income tax, 'hidden' taxes such as alcohol and gasoline taxes often go unnoticed," Lammam said.
"That's why our calculations of Tax Freedom Day are so important. They give Canadian families a complete picture of their total tax burden, allowing them to consider whether they get value for their tax dollars."
Tax Freedom Day among the provinces
Tax Freedom Day varies from province to province, depending on the taxation levels of provincial and local governments. Alberta continues to enjoy the earliest Tax Freedom Day on May 22, followed by Prince Edward Island on June 2 and New Brunswick on June 6. Manitoba's Tax Freedom Day falls on June 7 followed by British Columbia (June 8), Ontario (June 10), Saskatchewan and Nova Scotia (June 12), and Quebec on June 17. Newfoundland and Labrador has the latest Tax Freedom Day, June 21.
All but three provinces (Newfoundland and Labrador, BC, and Alberta) experience a later Tax Freedom Day in 2012 than in 2011. Quebec has the longest delay in Tax Freedom Day, with celebrations being postponed by four days this year.
Newfoundland and Labrador, Saskatchewan, Alberta, and British Columbia have significant natural resources which provide the provinces with royalties; however, there is an ongoing debate over whether natural resource royalties should be considered a tax. If royalties are excluded from the Tax Freedom Day calculations, then Tax Freedom Day arrives 24 days earlier in Newfoundland and Labrador, 11 days earlier in Saskatchewan, nine days earlier in Alberta, three days earlier in British Columbia, and two days earlier nationwide.
Tax Freedom Day calculations are based on forecasts of personal income, and on federal and provincial budget tax revenue. When final revenue numbers become available at the end of each fiscal year and personal income data are updated by Statistics Canada, we revise our Tax Freedom Day calculations for previous years.
People can learn more about Tax Freedom Day during a live online presentation by Niels Veldhuis, Fraser Institute president, on Tuesday, June 19 at 11:30 a.m. (Pacific). Registration is free at www.fraserinstitute.org/education-programs/students/ask-the-expert.aspx.
Follow the Fraser Institute on Twitter - Become a fan on Facebook
The Fraser Institute is an independent Canadian public policy research and educational organization with offices in Vancouver, Calgary, Toronto, and Montreal and ties to a global network of 80 think-tanks. Its mission is to measure, study, and communicate the impact of competitive markets and government intervention on the welfare of individuals. To protect the Institute's independence, it does not accept grants from governments or contracts for research. Visit www.fraserinstitute.org.
Add to Digg Bookmark with del.icio.us Add to Newsvine