AirTouch Communications Announces Shipment of Wireless Connectivity Device to UniCell in Africa
HomeConneX X1500 Expected to Be Sold to Mobile Operators Vodafone, Airtel, Tigo and Glo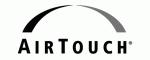 NEWPORT BEACH, CA -- (Marketwire) -- 06/11/12 -- AirTouch Communications, Inc. (OTCQB: ATCH) (OTCBB: ATCH) (www.airtouchinc.com) today announced the sale of its X1500 wireless device that allows home and office users to receive voice, text (SMS), and data with no landlines and no computers to UniCell Ghana Ltd. The initial order is for 1,000 units and the first into the African market.
"We expect Ghana to be the gateway to the Economic Community of the West African States (ECOWAS). Under the terms of our agreement with our distribution partner UniCell, we collectively expect to sell our product to several mobile operators, including Airtel, Tigo, Glo and Vodafone. They will be responsible for installation of the product in both the homes and offices of their customers in several ECOWAS countries," said Hide Kanakubo, President and CEO of AirTouch. "The agreement with UniCell and the recent order from Telmex are two key milestones we have worked hard to achieve."
AirTouch, a designer and marketer of wireless telecommunications devices, provides a unique telecom solution, particularly in countries where cost and geography have limited the deployment of landlines. AirTouch devices combine cordless phone technology with up to 10 times more wireless signal amplification, while safeguarding against possible hazards of microwave radiation from cellular phones to sensitive human tissues. Home and office users will be able to enjoy services, including voice, text (SMS) and data with no landlines and no computers by using AirTouch Communications' patent protected line of products.
The HomeConneX® X1500 feeds a wireless (cellular) signal throughout the home or office for voice, data (Internet and entertainment) capabilities and can interface with home security systems. The X1500 provides a better option than poor signal quality and call dropping on mobile phones and broadband solutions requiring a high-speed Internet connection and cumbersome installations in markets that have inadequate landline and broadband infrastructure. This product is similar to the product previously certified on the Verizon network and certified for use in Africa.
About AirTouch® Communications
AirTouch® Communications, Inc. is engaged in the development and marketing of patented telecommunications devices capable of converging voice, data, video, security, entertainment and other advanced communications services from various service providers on one piece of hardware. We currently hold three patents for our unique combination of cordless telephone technology and wireless signal amplification which enables consumers and business to access voice, data, and other applications and services over the cellular wireless network. For further information about AirTouch Communications, please visit the web site: www.airtouchinc.com.
About UniCell
UniCell is a wholly owned Ghana company that offers telecommunications solutions to individuals and businesses within the Ghanaian community. At UniCell we are dedicated to enhancing the performance and profitability of our customers in the fixed wireless device market segment in Ghana. We do this by providing comprehensive cost effective services customized for various business needs especially in the enterprise market sectors. UniCell has working relationships with Vodafone, Airtel, Tigo, Globacom Limited, "Glo," and has been providing fixed-based cellular phones for over five years.
Forward-Looking Statement
This press release contains forward-looking statements. These statements relate to future events or our future financial performance, including but not limited to statements regarding the success of our relationships with UniCellGhana Ltd., the future distribution and sale of our telecommunications devices to the African market, the demand for our telecommunications devices in Africa and other developing countries, and our ability to obtain purchase orders from African carriers. These statements involve known and unknown risks, uncertainties and other factors that may cause our or our industry's actual results, levels of activity, performance or achievements to be materially different from any future results, levels of activity, performance or achievements expressed, implied or inferred by these forward-looking statements including but not limited to the recent receipt of orders from UniCell and the risk that orders from UniCell may not increase or continue, absence of any purchase orders from any other market, the absence of any agreements or commitments at this time on the part of any African carrier to purchase our telecommunications devices, the risk that our telecommunications devices may not be accepted by the African market or markets in other developing countries and those other risks set forth in our annual report on Form 10-K filed with the SEC on March 21, 2012. In some cases, you can identify forward-looking statements by terminology such as "may," "will," "should," "could," "would," "expects," "plans," "intends," "anticipates," "believes," "estimates," "predicts," "projects," "potential" or "continue" or the negative of such terms and other comparable terminology. These statements are only predictions based on our current expectations and projections about future events. You should not place undue reliance on these statements. Actual events or results may differ materially. We undertake no obligation to update any of the forward-looking statements after the date of this release to conform those statements to reflect the occurrence of unanticipated events or otherwise, except as required by applicable law.