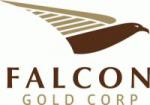 SUDBURY, ONTARIO -- (Marketwire) -- 06/15/12 -- Falcon Gold Corp. (TSX VENTURE: FG). ("Falcon Gold" or "the Company ") is pleased to announce that it has completed the acquisition of 100% of the outstanding shares of Templer Gold Corp. ("Templer"), a private company (news release - February 29, 2012) which controls a 100% interest in the Washington Silver Property consisting of the Silver Bell mining lease and 51 unpatented mining claims.
The Washington Silver property encompasses approximately 880 acres and is located in the Wauconda and Eureka Mining Districts of Ferry and Okanogan Counties in north central Washington State, approximately 14 kilometres (km) northwest of the town of Republic and 50 km south of the Canada - USA border.
The district has been an active precious metal mining region for over 100 years. A number of past producing silver and gold mines collectively represent an Epithermal Ag-Au district which extends from Northern Washington into British Columbia. Hecla Mining operated the Knob Hill Mine near Republic, which produced an estimated 2.4 million ounces of gold before closing, and current projects in the region include Midway Gold's Golden Eagle deposit (discovered by Hecla Mining in 1988) and Kinross Gold Corporation's Buckhorn Gold deposit and K1/K2 deposit. Kinross' 1,800 tpd capacity Kettle River Mill is located approximately 8 km from the Washington Silver Property.
Silver was first discovered in the area of the Washington Silver Property in 1897 and the property has had a sporadic production history including 1907, 1940, and 1980-1983. During the period 1980-1983 production came from the Silver Bell Open Pit located on the Silver Bell Mining Lease. The property contains a number of Au and Ag showings consisting of veins, vein stocks works, and siliceous breccias consistent with the district style of epithermal mineralization.
The results of grab samples collected by Falcon from the Silver Bell pit and adit tunnel (located 45m below the pit) as part of Falcon's due diligence are summarized in Table 1 below, and illustrate the potential of the property to host high value mineralization.


Table 1:
----------------------------------------------
Sample ID           Ag (g/t)          Au (g/t)
----------------------------------------------
----------------------------------------------
SBP 1                  1,896               3.5
----------------------------------------------
SBP 2                  1,091               2.1
----------------------------------------------
SBP 3                     47      less than 2
----------------------------------------------
SBP 4                    571               2.2
----------------------------------------------


A first phase exploration program will commence immediately and include property wide geological mapping as well as detailed evaluation of mineralization in the area of the Silver Bell pit including geological mapping, sampling, and a minimum 1,000 metres of diamond drilling.
In connection with the acquisition, Falcon has issued 4,815,000 common shares and 1,407,500 warrants with each warrant exercisable for one common share of Falcon at $0.17 per share for a period of two years to the Templer shareholders. The Washington Silver Property is subject to a 2% net smelter royalty (NSR), of which 1% may be purchased by Falcon at any time for $1 million. A finder's fee consisting of 379,239 common shares of Falcon has been paid in connection with the acquisition.
New Additions to the Board
Pursuant to the closing of the acquisition, Falcon has appointed two new directors to its Board:
David Tafel
Mr. Tafel has over 25 years of corporate structuring, strategic planning, financing and management experience. He is currently CEO of Centurion Minerals Ltd., and has been an officer and director of a number of TSX Venture Exchange listed companies. Prior to his public company experience, Mr. Tafel managed private investment funds at a major Canadian investment firm.
James Farley
Mr. Farley has been involved in the capital markets for over 25 years, initially as a financial advisor and subsequently as a private businessman. He is currently a business consultant for the mining and oil and gas industries, specializing in Health Safety and Environmental management.
Private Placement
The Company also announces the closing of an $800,000 private placement initially announced February 29, 2012 which was over-subscribed and therefore increased (news release - May 1, 2012). Falcon has issued 8,000,000 units at $0.10 per unit with each unit consisting of one common share and one-half warrant. Each whole warrant will be exercisable into one common share of Falcon at $0.17 per common share for a period of two years, expiring in June of 2014. One of the existing directors and the two new directors participated in the placement for an aggregate of 560,000 Units. A cash commission was paid to agents in the amount of $18,040 and 232,400 Broker warrants were issued under the same terms and conditions as the placees. All units will be subject to a four month hold period expiring on October 16, 2012. Proceeds will be utilized for a first phase exploration program on the Washington Silver Property and for working capital purposes.
Qualified Person
Jamie Lavigne, P.Geo, Vice President Exploration and Director of Falcon Gold completed the sampling on the Washington Silver Property and has reviewed and approved the technical contents in this press release.
About Falcon Gold Corp.
Falcon Gold Corp. is a Canadian mineral exploration company focused on generating, acquiring, and exploring a quality pipeline of mining opportunities in the Americas.
On Behalf of the Board of Directors
FALCON GOLD CORP.
Edward Stringer President, CEO and Director
This news release may contain forward looking statements including but not limited to comments regarding the timing and content of upcoming work programs, geological interpretations, receipt of property titles, etc. Forward looking statements address future events and conditions and therefor, involve inherent risks and uncertainties. Actual results may differ materially from those currently anticipated in such statements.
Neither TSX Venture Exchange nor its Regulation Services Provider (as that term is defined in the policies of the TSX Venture Exchange) accepts responsibility for the adequacy or accuracy of this release.