RIS News Announces the 2012 CIO of the Year Awards to Honor the Retail Industry's Technology Leaders
Awards Designed to Recognize Outstanding Leaders in the Retail Industry Who Have Helped Drive Their Organizations to New Levels of Differentiation and Performance in the Fast-Paced, Rapidly Changing Retail Environment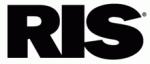 RANDOLPH, NJ -- (Marketwire) -- 06/15/12 -- RIS News, the leading retail technology media outlet, announced the winners of the 2nd Annual CIO of the Year Awards on June 13. The awards honor retail CIOs who have helped guide their organizations through a time of intense competition and dramatic transformation.
Held at the 11th Annual Retail Executive Summit at the Grand Del Mar, Del Mar CA, the awards honored CIO executives in three categories:
"Innovation": Awarded to the CIO that implemented an emerging technology that drove ROI through top line growth, better customer satisfaction, or bottom line savings
"Strategic Impact": Awarded to the CIO that implemented a project that is advancing their company in a new direction, market, or channel(s)
"Rookie of the Year": Awarded to the CIO who has made a significant impact to their organization in the first year on the job
The Awards were designed to look at how retail technology executives are adapting their organizations to the new retail environment. Each nomination required completion of a comprehensive 13-question survey that detailed the project or projects implemented, and how they have driven business value to the organization. The nominations also required specific detail about which areas of the business benefitted, what technologies were used, and what stage the project is in and the ROI timeframe for it. The judges were required to rate each nomination by business impact on a scale of 1-10. The scores were then aggregated to determine overall winners for Strategic Impact, Innovation, and Rookie of the Year.
A panel of industry judges as well as the senior RIS editorial team made the final selection. More than 20 nominations were submitted, and 10 finalists were selected.
The winners were:
For Innovation: Steve Katsirubas, CIO for Clarks North America
For Strategic Impact: Mike Laurenti, executive vice president and CIO for Belk, tied with
Jack McKinney, senior vice president and CIO for Casual Male Retail Group
For Rookie of the Year: John Vardon, IT Director of Boots UK for Rookie of the Year award.
"Retailers have faced a particularly challenging environment in the last couple of years and it is an honor to be able to recognize those who have achieved success," said David Weinand, publisher for RIS News. "We are excited to honor the leaders in the industry as they look to provide their companies with the tools they need to re-position themselves for growth."
Joe Skorupa, RIS editor-in-chief commented, "With RIS having covered the industry for over 20 years we believe we are uniquely qualified to create this event. I'm very excited to be able to honor individuals we write about and engage with every day."
RIS News
www.risnews.com
Follow us on Twitter at @risnewsinsights
Add to Digg Bookmark with del.icio.us Add to Newsvine