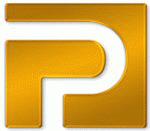 TORONTO, ONTARIO -- (Marketwire) -- 06/19/12 -- Pelangio Exploration Inc. (TSX VENTURE: PX)(OTCBB: PGXPF) ("Pelangio" or the "Company") is pleased to announce that it has made the second option payment, totaling 40,000 common shares of the Company to the optionor of its 160 km2 Akroma Property in the Brong-Ahafo region of Ghana.
Since optioning the Akroma Property in June 2011, Pelangio has completed geochemical sampling on three areas of the property, with a total of 3,712 soil samples (including 266 QA/QC samples) collected and sent to SGS Laboratories for bulk leach extractable gold ("BLEG") analysis. A further 126 orientation samples (including 11 QA/QC samples) were submitted to ALS Chemex for Leachwell gold analysis. Assay results from these soil sampling programs are pending.
Pelangio is required to pay US$50,000 and issue a total of 200,000 common shares to the optionor of the Akroma Property over three years to earn a 100% interest in the property. The cash payment has been made and 75,000 of the common shares have been issued. Additionally, the Akroma Property is subject to a 2% net smelter return royalty, 1% of which may be repurchased by the Company at any time upon payment of $2 million to the optionor.
Pelangio's exploration focus on the Akroma Property is to identify near-surface, drill ready targets through geochemical sampling, with the intention of making new discoveries on the property during forthcoming drill programs.
Quality Assurance/Quality Control and Qualified Person
All soil samples were collected by contractors working for Pelangio. Roughly two and a half kilograms of sample material was collected at each location and sent to SGS Laboratories in Tarkwa where it was prepared for analysis by two kilogram bottled rolled BLEG analysis with atomic absorption finish. Pelangio's quality control procedure included the systematic insertion of duplicates at every 20 samples and blanks after every 40 samples into the sample stream, while SGS completed a duplicate assay every 20 samples.
The orientation samples were set to ALS-Chemex in Kumasi where they were prepared for analysis using 250 gram Leachwell gold analysis with atomic absorption finish. ALS Chemex inserted one preparation blank and a certified reference sample in every 20 samples and ran one duplicate analysis every 20 samples.
The exploration program at the Akroma Property is overseen by Warren Bates, P. Geo. (Ontario), a Qualified Person within the meaning of National Instrument 43-101. Mr. Bates has verified and approved the data disclosed in this release, including the sampling, analytical and test data underlying the information.
About Pelangio
Pelangio successfully acquires and explores camp-sized land packages in world-class gold belts, while using innovative corporate restructuring to maximize shareholder value. The Company primarily operates in Ghana, West Africa, an English-speaking, common law jurisdiction that is consistently ranked amongst the most favourable mining jurisdictions in Africa. The Company is exploring two 100%-owned camp-sized properties: the company-making 100 km2 Manfo Property, the site of five recent near-surface, high grade and bulk tonnage, gold discoveries, and the potentially game-changing 290 km2 Obuasi Property, located four kilometres on strike and adjacent to AngloGold Ashanti's prolific, high-grade Obuasi Mine, which has produced over 30 million ounces of gold since 1897.
For additional information, please visit our website at www.pelangio.com or follow us on Twitter @PelangioEx.
Forward Looking Statements
Certain statements herein may contain forward-looking statements and forward-looking information within the meaning of applicable securities laws and such statements and information may be based on numerous assumptions. Forward-looking statements and information include statements regarding the Company's exploration plans and exploration results with respect to the Manfo Property, the Obuasi Property and the Akroma Property, and are subject to forward-looking risks, uncertainties and other factors which may cause the Company's actual results, performance or achievements, or industry results, to be materially different from any future results, performance or achievements expressed or implied by such forward-looking statement or information. Accordingly, readers should not place undue reliance on forward-looking statements or information. See the Company's annual information form, annual and quarterly financial statements and management's discussion and analysis for additional information on risks and uncertainties relating to the forward-looking statement and information. The Company undertakes no obligation to reissue or update any forward-looking statements or information except as required by law. All forward-looking statements and information herein are qualified by this cautionary statement.
Neither TSX Venture Exchange nor its Regulation Services Provider (as that term is defined in the policies of the TSX Venture Exchange) accepts responsibility for the adequacy or accuracy of this release.